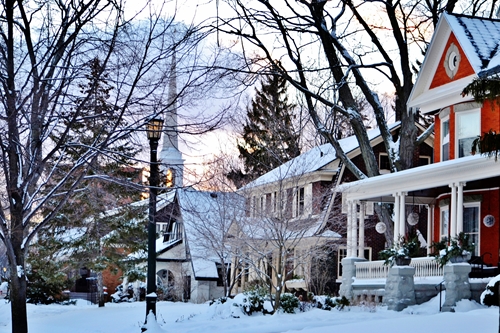 Over the winter months, most of us find ourselves spending a lot of time indoors and unfortunately, there are quite a few months to get through before it is spring again. But, before you get invested in a box set on the sofa or get frustrated at being indoors for most of the time, why not use this time to spend improving your home? Not only will home improvements increase the value of your home, save money on bills and prevent more expensive problems from developing, but it will also give you something to do!
Freshen Up With A Fresh Coat Of Paint
If you've been staring at bare, neutral walls for months and want to brighten up your home, then why not give some of the rooms in your home a new lease of life with a fresh coat of paint. The winter months tend to be the time of year where we need the most visual stimulation, so fresh paint and bright colours can have a significant impact on your mood.
Declutter
By the time spring arrives, you probably won't want to spend more time indoors decluttering your home, so why not use the winter to organise and sort out your home? Devote some time each way making your way through your home decluttering and reorganising what you decide to keep. Don't try to tackle the whole house in one day, as you'll find yourself getting frustrated at how much there is to do and probably end up leaving it, so start small and work your way around the house.
Winter-Proof The Garden
It might not make much sense to tend to your garden in the winter, but when spring comes around, you'll have far less to do which means more time spent enjoying it in the warmer weather. If you have evergreen plants, then these should be tended to year-round, but it's important to dead-head your flowers and remove weeds and clutter from flowerbeds to give your plants a better chance of flourishing in the spring.
Any garden furniture, such as 6 Seater Rattan Garden Furniture, should either be put into the shed or garage or tended to with the appropriate furniture covers. Sustainable garden furniture should be inspected for mould or cracks appearing in the wood, as should wooden fences or gates.
Tidy Your Bathroom
Along with the kitchen, the bathroom is one of the most used rooms in the house and on a day to day basis, we often ignore some of the larger jobs which need doing. If your grouting needs re-doing or your sink needs updating, then now is the perfect time to do it. Bathrooms are great winter projects to undertake as once they are complete, you can admire it daily. Bathroom updates are fairly quick and easy to do yourself, but when it comes to plumbing or flooring, it may be worth hiring a professional.