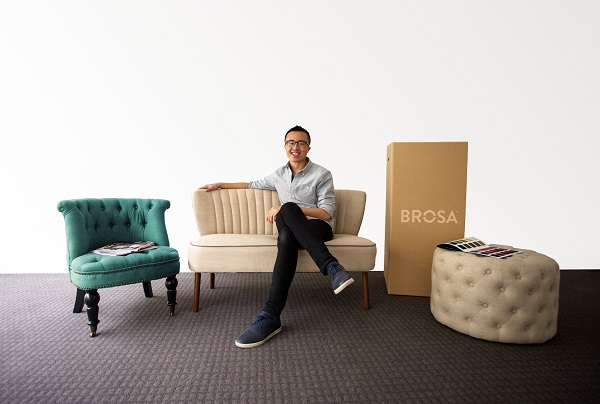 eCommerce has outscored every other form of online business in 2019. With billions of dollars fluctuating on the matter, the eCommerce industry and (its relative approaches) has "contaminated" a lot of business sectors which weren't normally associated with such business model, like the furniture industry for example. Let's see how many small, medium and enterprise-level companies were able to build and launch their eCommerce portals in 2019.
How Does That Work With Furniture?
Let's state the obvious, when it comes to furniture, pretty much the vast majority of buyers would like to see the product and touch it with their own hands before buying it. How does eCommerce apply then to the furniture industry? Well, simply by providing great descriptions of the products and by leading clients to their physical showroom. Lead generation, when done this way, has been a great source of income for companies who were selling both designer furniture or specific items like luxury bar stools.
Is It Complicated To Set Up?
That depends on the company's size and, most importantly, their approach to the matter. If the furniture company is trying to develop an eCommerce portal from scratch and it's only selling 4 products, setting up a Shopify portal won't be extremely complicated, but when the company has got hundreds of products available on their portals, this could be more difficult. In general, an eCommerce portal, especially when being set up, finds the hardest part of its building in registering and dealing with all the products' SKUs and their position in the stocking facility. In general, it all depends on the company's dimension.
How Does Marketing Work For Them?
There are several forms of digital marketing being used throughout the entire eCommerce world, ranging from SEO to PPC to Paid Social ads but, given the fact that the furniture sector heavily relies on clients actually visiting the physical showroom, SEO and passive marketing strategies which are generating traffic to the portal itself are the most successful ones. In general, the strategies with long terms goals are the ones who are going to lead the eCommerce portal to success.
To Conclude
eCommerce being applied to the furniture industry has definitely been a transitioning point in a variety of companies which were able to rebuild an empire using this very approach. In 2019, especially if you're selling physical goods, it's important to understand how crucial having an eCommerce portal is.