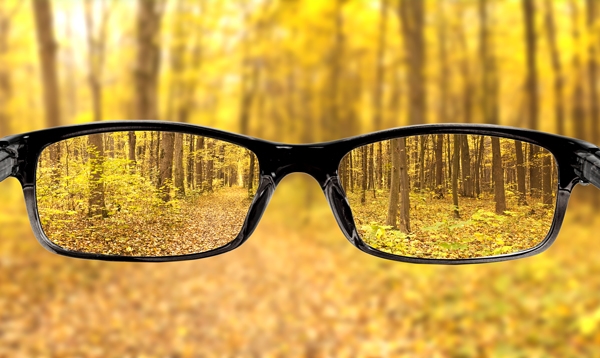 Did you just buy a pair of prescription eyeglasses from your local optician? The best thing you can do now is to keep your eyeglasses clean. After all, clean eyeglasses are much easier to see out of than dirty glasses. Use the tips in this blog post to keep your prescription eyewear clean.
The Easiest Ways to Keep Your Prescription Glasses Clean
Only touch your frames – One of the easiest way to keep your prescription eyeglasses clean is to avoid touching the eyeglass lenses. Just take your glasses on and off by grasping the arms of your glasses, not the lenses. If you can just remember this one tip, your glasses will remain very clean.

Always keep a cleaning cloth with you – You never know when you'll need a eyeglass cleaning cloth, so always keep one with you. An eyeglass cleaning cloth is specifically designed to clean eyeglasses and won't scratch your eyeglass lenses. This will also help you avoid cleaning our glasses with a material that will scratch your lenses. It's far better to remember to keep a glasses cleaning eyeglasses with you than have to pay for a new pair of glasses because you scratched your lenses by cleaning them improperly.

Only clean with water – For everyday eyeglass cleaning you only need water. Soap is not needed on a daily basis. After all, if you use the wrong soap you could end up with a layer of soapy film on your glasses. You don't want that, because your glasses won't be easy to see from.

Keep your eyeglass cleaning cloth clean – Your eyeglass cleaning cloth is like any other cloth. It needs to be cleaned on a regular basis. After all, a dirty cleaning cloth won't help you clean your glasses. It's perfectly fine to clean it in your washing machine with similar items.
This guest post was written by Vera at:
The Eye Man Optical
2201 SE Indian St I82, Stuart, FL 34997
(772) 221-0780
https://theeyemanoptical.com/