In the 1970s, conservatories were used as an occasional room within the garden, only being used when the weather was nice and warm. Now, many people opt for a conservatory in order to extend their living space and transform them into a room which they can use all year round. However, many conservatories which were built 10-30 years ago are no longer fit for use, or could do with a serious update.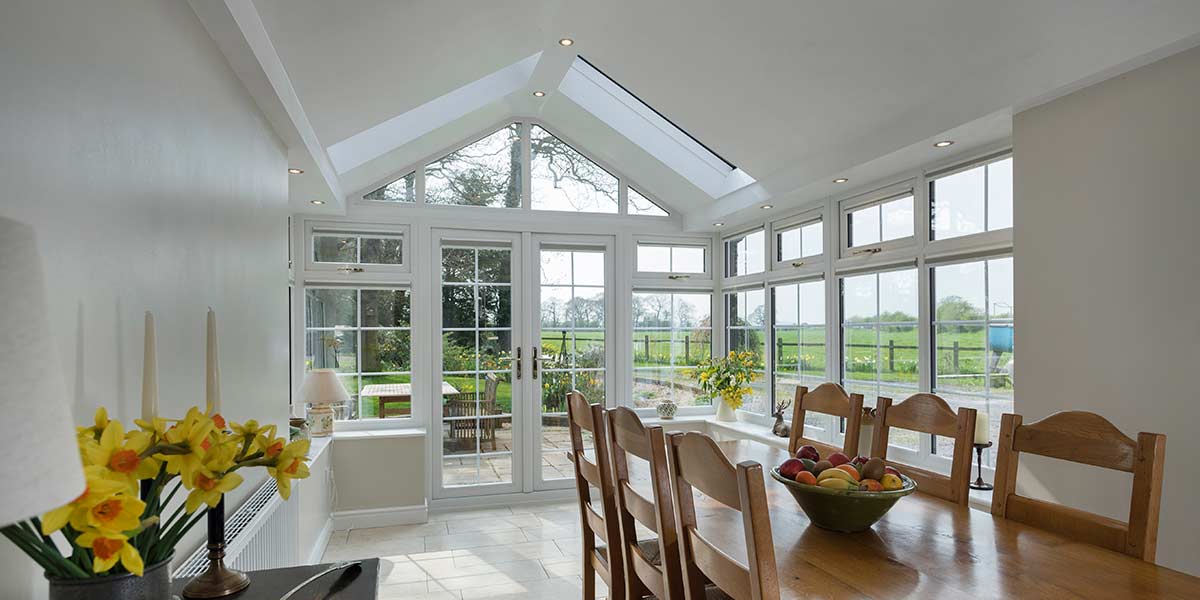 Conservatories which were built this long ago are likely to not have gotten much use. They were bought to purpose as an extension which could be used throughout the year – somewhere warm to relax in the winter and a cooler space for the summer. However, what many people ended up with was a conservatory which was swelteringly warm in the summer months, and far too chilly to use in the winter.
Whether you have an older conservatory which is in desperate need of modernising, or have a relatively new conservatory which just needs freshening up, here are some tips for updating your conservatory.
Battling Extreme Temperatures
First things first, you should look at whether the glass in your conservatory needs replacing, especially if it is an older build. Glass which is used for windows now has a coating which makes window panes less prone to extreme temperatures, keeping conservatories cool in the summer by reflecting heat and warm in the winter by retaining heat. Modern windows use microscopically thin coatings, which then reflect the sun, stopping harmful UV rays from getting through.
This means that your conservatory will be comfortable to sit in and enjoy all year round, whilst also protecting your conservatory furniture and accessories. Harsh sunlight can damage and bleach furniture, carpets and accessories, whereas cold and damp temperatures can cause mould, rot and cracks in your wicker or cane furniture if not properly cared for.
Thermal Efficiency
Whilst you might be growing tired of the aluminium sliding doors your conservatory has had for 20+ years, you might find that building regulations stop you from replacing them. This is due to the impact it will have on the room's thermal efficiency, meaning that a cold spot will form in your conservatory and increase your energy bills.
One solution you might consider to tackle this is replacing the roof. Whether you choose solid tiles or a combined glass and solid roof, turning your conservatory into a seamless and open plan part of your house can tackle this problem and make it a proper addition to your home, rather than just an add on.
On Trend Decor
Many older-built conservatories seem to be stuck in the year which they were erected, often thanks to the frame and window choices which were in trend back then. If you are considering updating your conservatory, then there are a number of things to think about. If you do decide to improve the roof, then why not consider also improve your wall frames to show brick, which will give it more of an extension look.
Around 10 years ago, the only conservatory frames you could choose from were white PVC or aluminium, whereas now you have plenty more choice. Keep the decor light and airy, so that the extension of your home into your garden is seamless and natural – you don't want to have a dark space at the end of your home, as this will make it much less inviting.