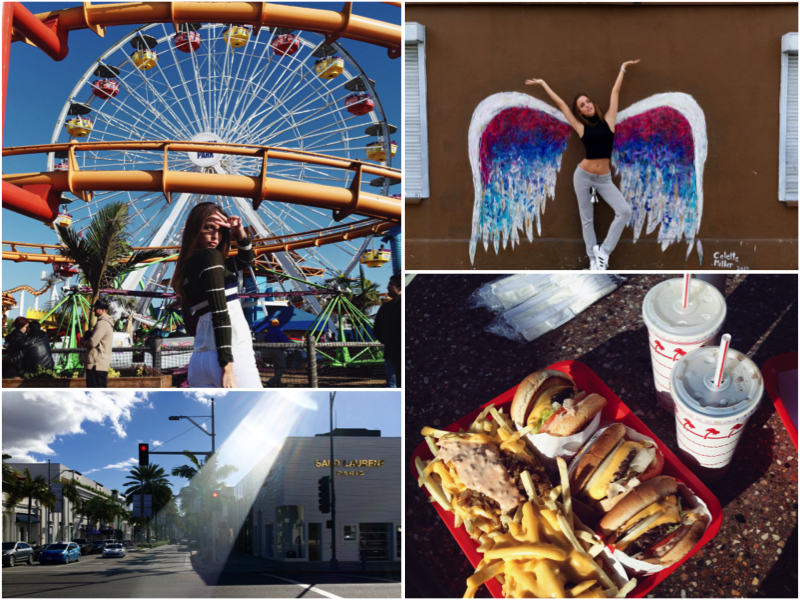 Los Angeles has recently been elected as the most "Instagram friendly" city in the world. Given the fact that the whole "influencers" business started there, it's easy to understand why. With many different spots and sceneries, if you're planning to visit the city of angels soon, these are the best places in which you can take amazing shots on Instagram.
Let's break down the process in more detail: these are the top 4 spots for your Instagram feed.

Number One: Santa Monica Pier
Santa Monica is probably one of the most famous areas in Los Angeles and its pier is the perfect spot to take sick pictures. As we all know, Los Angeles is pretty busy, therefore finding a place which is relaxed enough in order to take a couple of shots could be incredibly hard. That's why Santa Monica's Pier and the overall area are the best picks.

Number Two: Downtown L.A.
If you're planning on taking a couple of "urban" shots, Los Angeles' concrete jungle is possibly one of the most colourful ones out there. With many graffiti, local shops and big buildings, it's easy to find the best spot for your pictures, especially since palm trees are generally surrounding most roads in Los Angeles.

Number Three: The Hills
"Woke up in the hills, I live in the hills, did I mention I live in the hills?" is because this area is probably the definition of a "sick Instagram shot". Surrounded by wealth and beautiful villas, the hills definitely have something special. There are many different places where you could take amazing shots, but the one next to the Hollywood sign is definitely the most famous one.

Number Four: On Your Plane
The LA's sky is beautiful and shooting a picture from your plane could be a fantastic idea, maybe including your travelling pillow. To better understand how beautiful the thing is, we must state the fact that most of the sky-related pictures on Instagram's explore page are coming from Los Angeles.
With these 4 places in mind, finding the best shot in Los Angeles won't be complicated. Good luck!