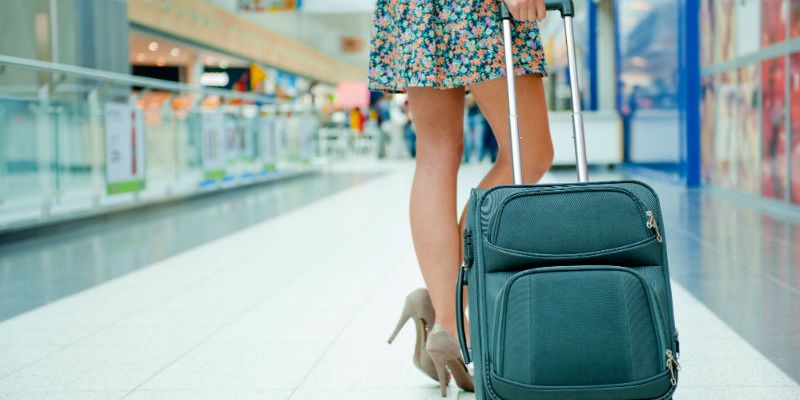 We all know there is little to no fun when it comes to packing. And what is something worse than packing? Packing in a rush. Whether you have just booked a last-minute trip or trying to enjoy the final moments of your holiday forgetting you are due for your flight that leaves shortly, then here are some tips for packing like a pro when time is of the essence.
Step One (30 Seconds)
To make your packing as speedy as possible, prepare a few convenient items that are ready to go at all times. A toiletry bag is a necessity so have this ready for use. Buy travel size containers to store your favourite shampoos and toiletries in. You can also store jewellery and other accessories in these. Tip: A plastic/waterproof toiletry bag that is compact works best. It will take approximately 30 seconds to throw this into the case at moments notice.
Step 2 (5 Minutes)
There's no time to make lists so roughly planning an outfit in your head for each day so you know exactly what to pack is a great way to avoid over packing. Mixing and matching outfits is a great way to keep your travelling light to make it easier and quicker when packing. Give yourself 5 minutes to plan your outfits prior to your packing.
Step 3 (15 Minutes)
Before beginning your packing, it is a good idea to lay everything out, so you can see exactly what you need to pack and spot any missing items. Then begin to roll and fold your items according to the chosen method. For stiffer items such as shirts, skirts and smart trousers, fold neatly. Softer items such as cotton t-shirts, knitwear, boxer shorts, womens sleepwear, and swim trunks shouldn't crease when rolled tightly. This is a great way to save room.
Step 4 (5 Minutes)
This is now the easy bit! Place your rolled items into the bottom of the case to make up the first layer. Next layer the folded items on top to create a nice flat surface. Lay a wash towel on top (if needed). Make sure you have put items that you will need on arrival on top, so they are easy to get to, this will prevent any unnecessary hassle.
Step 5 (30 Seconds)
Snake your belts round the perimeter of the bag. Not only is this the most efficient use of space but it also acts as a cradle for your belongings to help hold them in place.
Step 6 (4 Minutes)
Finally, place any footwear on top. Top tip: Always wear the heaviest shoes to travel in. This will prevent you from taking up too much room and weight in the case. Packing sandals and flip-flops is always easier than trainers as they are flat.
Important Things to Remember
It is always useful carrying a small handbag to keep your personal belongings in that you need handy on the move. In your hand bag, include your passport, phone and travel documents. It is important that you do not forget these! Prior to you trip you can contact immigration lawyers or immigration solicitors who will tell you of all the documents you may need. You may also want to include a phone charger. This is for your own safety as a mobile phone that is out of charge is useless.